IT Support for an Award-Winning Marketing Agency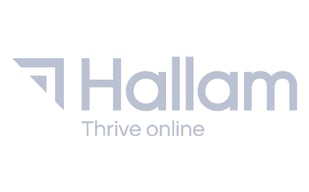 Hallam are an innovative digital marketing agency with over 20 year's experience delivering a variety of marketing activities including SEO, PPC, PR, Social Media, web design and content creation. Having won multiple awards, Hallam are an agile and fast-moving agency that uses strategic creativity and technical edge to transform their clients' businesses.
Conosco began working with Hallam on a variety of marketing initiatives in 2020. The partnership quickly broadened when Hallam began looking for a new IT Service Provider to support their infrastructure.
The Challenge
Hallam operates a team of over 50 talented marketing specialists, who help clients navigate the ever-changing world of digital marketing. They are dependent on their IT infrastructure being reliable, secure and accessible.
Despite Hallam working with a managed service provider (prior to engaging Conosco), many 1st and 2nd line IT issues were still being dealt with in-house. Employees spent hours resolving IT problems that were impacting productivity and operational efficiency.
Hallam needed a partner who would:
Deliver 24/7/365 IT support
Proactively manage their IT systems including all Google Drive backups, cloud services, Microsoft licensing, antivirus and phone systems.
Provide expertise and support specifically for Mac devices
Ensure high levels of security
Offer strategic guidance helping Hallam maximise the benefits of their IT investments
Since working with Conosco my life is a lot less stressful. We are so impressed with how thorough the onboarding process has been, and Conosco is so professional. They really get to the bottom of how our business works and put our needs first. I am actually confident that when I tell anyone if they have a problem to email Conosco, they can help straight away.

Deb Edwards

, Hallam
The Solution
Keen to work with a partner that demonstrated IT leadership and strong technical experience, Hallam appointed Conosco to provide IT support, embedded security services and IT strategy consultancy.
During onboarding Conosco directly liaised with the previous incumbent, ensuring a seamless transition and hand over of all software licences, third party contact details and accounts. Following a detailed audit of Hallam's environment, we were also able to identify areas for immediate improvement and recommended new technology aligned with Hallam's wider business objectives.
Hallam's dedicated Technical Account Manager (TAM) continues to support strategic IT decisions and provides technical and non-technical guidance. Regular Account reviews allow Hallam to feedback on our service and enables us to measure and refine our support to ensure we continuously deliver value.
Dedicated Mac Support for Hallam's Creative Team
Like many marketing professionals, the majority of Hallam's creative team uses Mac devices. Our dedicated Mac support team has specialist technicians who are certified in the service and repair of Apple products. Our team proactively manages all of Hallam's devices, quickly configuring new equipment, deploying applications, patching and updating machines, automating tasks and providing interactive remote support.
As part of our IT managed support service, Hallam's employees can contact our service desk directly freeing up internal resources to focus on more strategic tasks. Users can contact our support team 24/7 via phone, email or on our customer portal and with 90% of all cases handled remotely, Hallam benefits from faster resolutions, increased productivity and minimal IT downtime.
A Secure Infrastructure
With the shift to remote working, security is top of every businesses' priority list. Corporate networks and mobile endpoints must be made secure without impacting accessibility and efficiency. Hallam works with some of the world's leading brands, therefore data privacy and compliance are of the utmost importance. Alongside IT support, we provide entry-level SOC services, giving Hallam access to the expertise of our Security Analysts as well as security monitoring and alerting.
Conosco's service is unique. They are responsive, reliable and attentive to our needs. They act as an extension of our team providing day-to-day support along with strategic guidance which ensures we continue to evolve and meet the needs of our customers and employees.

Matt Berry

, Client Services Director, Hallam
Outcomes: True Partnership
Conosco's fully managed IT support has:
Given Hallam a single point of contact for all IT issues ensuring faster resolutions
Provided C-level leadership and strategic guidance
Optimised their IT estate giving them solid foundations on which to grow and thrive
Enhanced Hallam's security posture