Data & Cloud Migration Services
All businesses are constantly told to innovate and 'digitally transform.' But how do you adapt your hardware and software to meet new, ever-changing needs and reduce IT downtime?
Sticking to legacy systems and hardware can be detrimental and can cause harm to productivity. During a time where remote working is thriving and competition is more prevalent than ever, it's time to consider a cloud and data migration strategy. This is where our cloud migration service comes in.
What is cloud migration?
Cloud migration is the process of moving your business data from a private, internal server to the cloud. It involves transferring everything from applications to services to emails to a cloud computing environment, therefore enabling new and more agile ways of working. Cloud migration can also refer to moving from one cloud provider to another.
It's no easy task, but when done well businesses can expect to get a lot more for their money, as well as see improvements in flexibility and agility for enterprises.
What's the problem with legacy infrastructure?
The term 'legacy' refers to hardware or software which is still in use, despite being outdated. This can result in a lack of efficiency as the ageing hardware typically slows over time causing employees to be faced with downtime when trying to deal with constant IT issues. It also increases the risk of data and security breaches, with many vendors dropping support for obsolescent infrastructure.
Legacy infrastructure is often hosted on-premise, making it hard for employees to work flexibly and access files from home or elsewhere.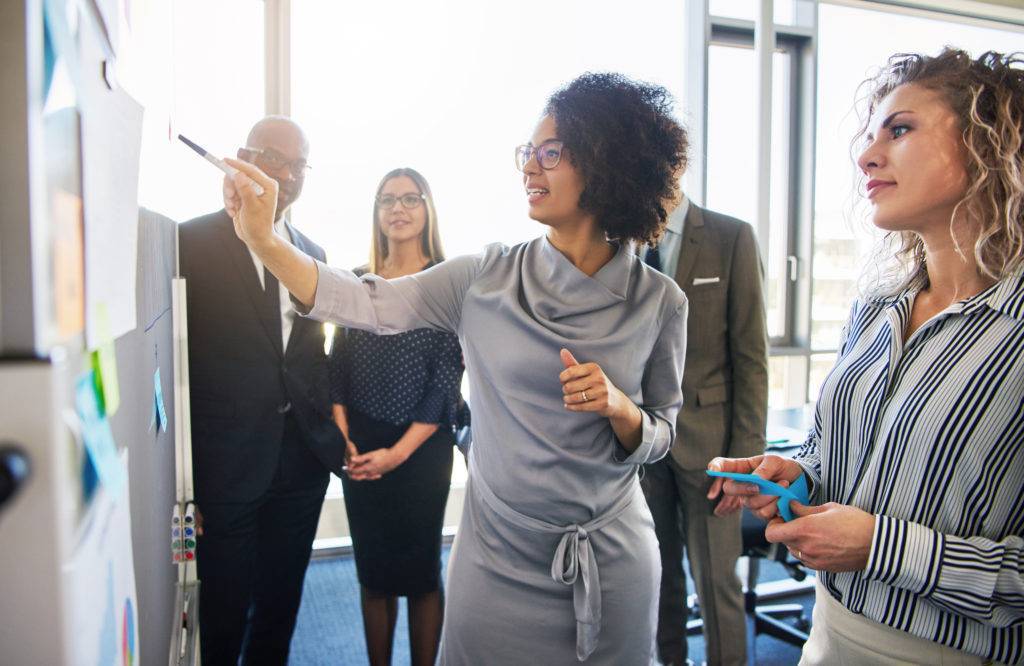 Benefits of a cloud migration strategy
Migration to the cloud gives enterprises a huge number of benefits, including:
Flexibility:

Remote working is thriving, and cloud technologies allow employees to access applications and data over the internet, no matter where they are based. Communication isn't delayed, and collaboration can increase.

Scalability:

Businesses that are preparing for growth are well placed to utilise cloud migration services. With cloud infrastructure, you can upscale and downscale resources according to your data capacity needs. This way, you're not paying for unnecessary storage before you need it.

Save costs:

Cloud providers handle all maintenance and upgrades. This means your IT team can focus on more strategic work and internal projects, and every pound you save can go back into the business.

Protect data security:

Cloud infrastructure is actually safer than on-premise data, according to multiple

reports

. Cloud vendors protect business data by ensuring automatic security updates are applied to systems regularly.

Accelerate deployment:

Many companies are in the midst of digital transformation. Cloud migration can allow businesses to accelerate the launch of new applications or services by avoiding the lengthy buying process of investing in servers and updating operating systems.
As our business continues to grow rapidly both in the UK and abroad, it has become ever more important that we have a truly scalable and robust IT infrastructure. The migration of all our Head Office servers to the Cloud has made this possible. It has allowed us to streamline internal processes and improve file sharing and communications across our global estate of stores, warehouses and head offices. It has also reduced the costs of our offsite backups and allowed us to put in place very effective business continuity and disaster recovery plans. In the course of our work with Conosco they have become a key strategic partner and we cannot imagine being without their guidance and support."

Dan Orteu, Anya Hindmarch

, Operations and IT Director
What does the process involve?
We start every cloud migration process by working with you to understand your business goals and what you're trying to achieve. We then use this knowledge in order to implement the right solution for you. The whole process usually involves the following:
Strategy:

This will include migration schedules, backup settings, data value prioritisation and more.

Data audit:

To gain a full understanding of storage capacity and the amount of data you are migrating. This gives you a chance to delete unnecessary data and to abandon user accounts.

Backup:

All data should be backed up before moving to prevent data loss.

Extraction:

All data is extracted and is then converted into a new format to avoid any compatibility issues.

Transform:

The data is normalised into its new target structure.

Load:

Data is uploaded into the targeted area. For those doing this manually, data is often moved in small chunks instead of all at once.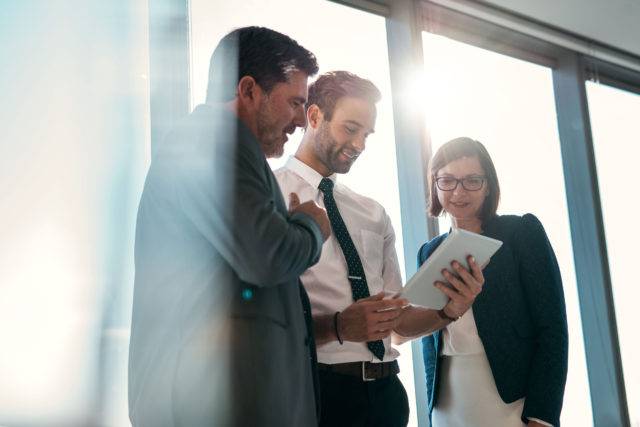 Your Cloud Migration Experts
We understand that it can be a daunting process to undertake a successful cloud migration and data migration. You need experts you can trust to guide you through the process and remove the burden. At Conosco, our cloud migration services provide strategies that can help businesses like yours to get the most out of the cloud. We'll suggest which cloud service model you need, address the risks, and be with you every step of the way, to give you that extra peace of mind.
Solutions We Support
As a leading cloud technologies provider, we're proud to support a number of cloud migration solutions. We've successfully achieved the Gold Cloud Productivity Competency from our partner Microsoft, demonstrating our commitment and expertise in delivering the latest cloud technologies.
Conosco will work with you step-by-step, to leverage the cost-effective, but powerful cloud network. We're available 24/7 365 days a year to support you. We'll make sure you always have the most reliable, high performance and flexible technology infrastructure while focusing on your strategy and customers.
Ready to make the migration?
Getting started is easier than you think. Wherever you're based around the globe, make your business more agile and efficient with an end-to-end cloud migration solution from Conosco.

Let's take your business further