Before my arrival at Conosco, I spent 10 years in the telecoms industry working to manage global telecoms network implementations from 2G/3G/4G, and now 5G more recently. It's been an interesting journey to 5G and seeing how mobile communications have changed the lives of people around the world, even more so in the last few years and even months.
Where did it all begin?
In 1987 1G analogue was first used and achieved a max speed of 2.4 Kbps, but the phones were very weak with poor battery life. There was no call security and the calls sometimes dropped mid-way.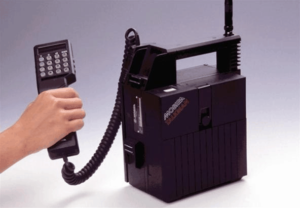 2G GPRS enabled the network to deliver data rates from 60 kbit/s to 110 kbit/s and the use of SMS.
The 3G "new" generation was initially up to 200Kbps. Multimedia services like streaming got mainstream with this generation as it increased the efficiency of the frequency spectrum.
With 4G Long-Term Evolution (LTE), it delivered faster upload & downloads (7x higher than 3G), lesser latency, and clearer voice calls. We can download a 2GB HD movie in under 4 minutes when it took about half an hour on a 3G network.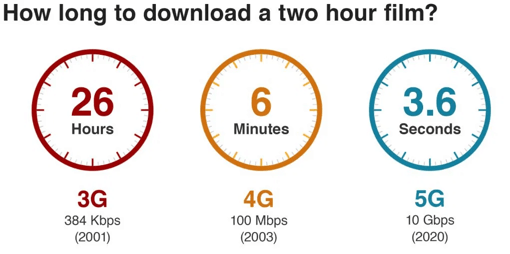 In contrast, 5G's maximum speed is 35.46 Gbps which is 35 times faster than 4G. With that speed, you won't have to worry about zoom calls failing or being fragmented or losing connection on the train. I was amazed at a video that showed remote surgery on an animal so the days of losing signal will be a thing of the past. Check out the video below:
Almost every business and field of life will experience the power 5G technology will bring from wireless eHealth, connected automotive, connected energy, AR, and AI will all benefit from the new fabric of hyper-connectivity.
We recently announced that Conosco Communications are now offering 5G plans, which will not only enhance your business mobile capabilities but provide fibre-fast mobile broadband and large scale IoT.
It wouldn't be a 5G discussion if we didn't speak about the 5G safety element. An Ofcom report in Feb 2020 said there is no scientific evidence that 5G frequencies are harmful to humans. For more take a look at the BBC report here
But what does it all mean for you, the user?
Much higher download and upload speeds

Reducing the time it takes for a connected service to respond to you

Far greater capacity, enabling many more people to get a signal even in very crowded areas, such as football stadiums and railway stations
A 5G enabled country is in sight now and it will open up a hotbed of opportunity, get in contact with us to find out how 5G can supercharge your business communications.
Interested in finding out what 5G means for a Mobile Workforce? Let's talk!