Staff feedback prompted the business to consider its position with regard to Corporate and Social Responsibility (CSR). We've supported some of our charity clients in the past on an ad hoc basis (more recently raising money for ActionAid), but we collectively thought we could do much more.
We decided that every Tosca Group staff member will be allocated a CSR day where they can offer pro-bono services to a nominated charity, either offering their experience in terms of IT support and consultancy or participating in fundraising or other events to support the charity.
One of our objectives this quarter was to appoint a CSR officer – a champion, who, over and above their day job, drives our CSR efforts and motivate the teams to do more. We are delighted to announce the appointment of not one, but two, new CSR officers, Karen Marley and Sian Holtzhuizen. Karen will be leading the effort in the UK and Sian in South Africa and both are committing a full working day per month towards this initiative.
Karen and Sian will jointly set up and run the 'Tosca Group Philanthropic Committee' consisting of staff members from across all our brands and locations. The Committee will work to select nominated charities and then organise events and initiatives to raise funds or offer help to the cause.
Can't wait to see what exciting activities come out of it!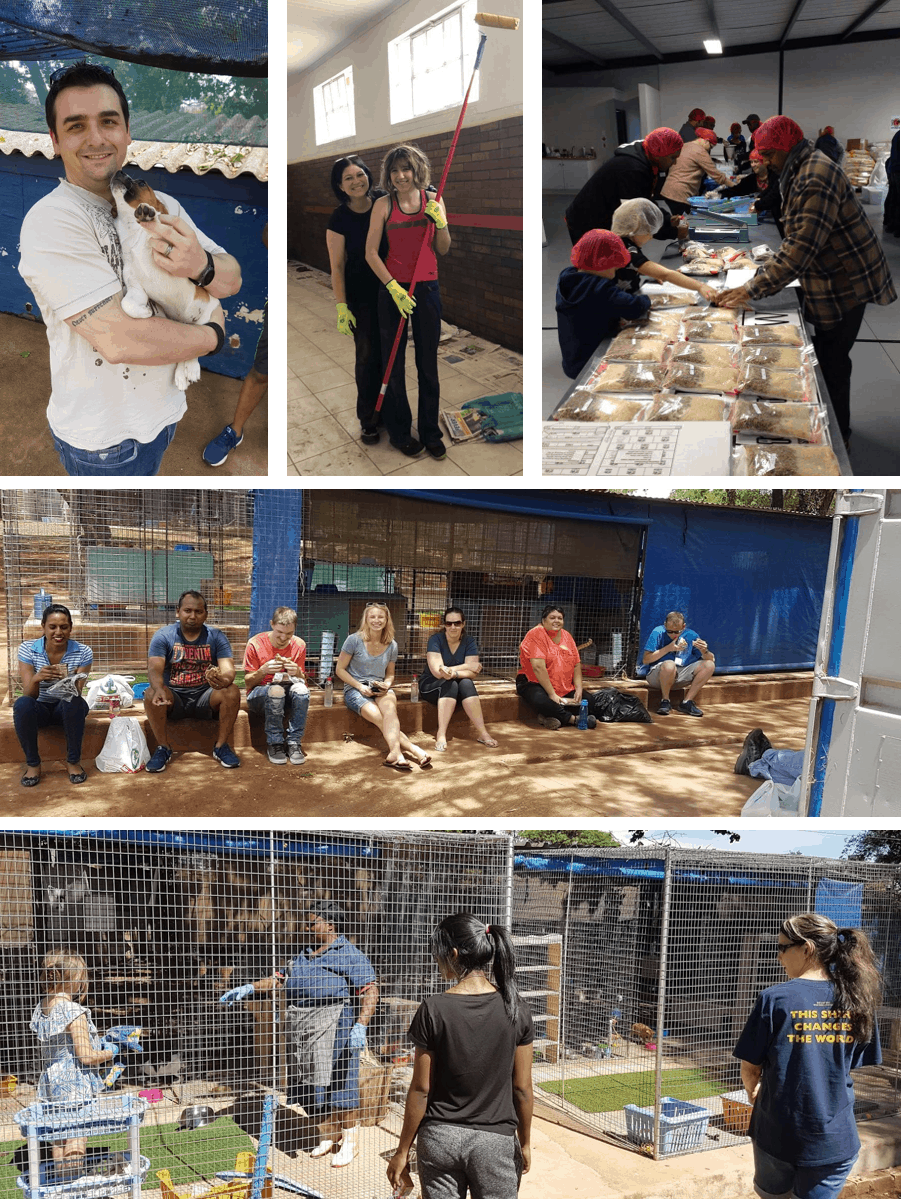 Top left, middle and bottom – helping at the Pietermaritzburg SPCA, delivering food, cleaning out cat, kitten and rabbit enclosures and taking the dogs for their daily walk.
Top middle – helping to paint a local school.
Top right – packing 10,000 meals in 2 hours for Rise Against Hunger.